A Covenant University student has called out the management of the institution for failing to carry out COVID-19 test on its students.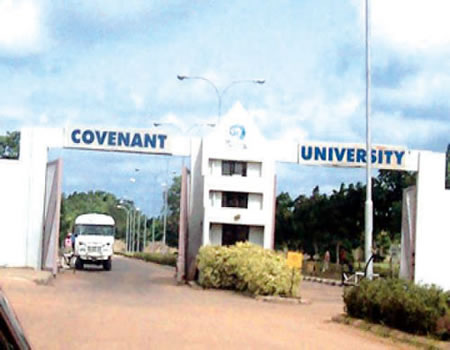 Recall that Ogun state government have given tertiary institutions in the state the permission to resume its academic activities, with specific guidelines in place. They clearly stated that all students are to be tested for the coronavirus disease (COVID-19) before being allowed on the premises.
According to the Twitter user with handle @booghy_, Covenant University only carried out pregnancy and HIV test, instead of the coronavirus test. Also, a member of staff said there is no need for the test as papa (Bishop David Oyedepo) is praying for them.
The student has cried out to the government and NCDC to come to their rescue as he/she is extremely terrified.
Her post reads,
COVENANT UNIVERSITY IS NOT DOING COVID-19 TEST FOR STUDENTS! THEY LIED TO OUR PARENTS. THEY ARE ONLY DOING PREGNANCY AND DRUG TEST! I RESUMED TODAY AND ALL THEY DID WAS TAKE MY URINE AND BLOOD SAMPLE.
@OGSGOfficial
PLEASE HELP! I AM SCARED TO MY WITS! RETWEET WHEN YOU SEE THIS

They brought out only 2 canopies to search and test us. We were so many! Rain fell and they left us under the rain. Our provisions were destroyed and our luggages soaked to the last.

One of the staffs even said that if any of us is infected, that we should not worry that papa is praying. That we should forget COVID-19.