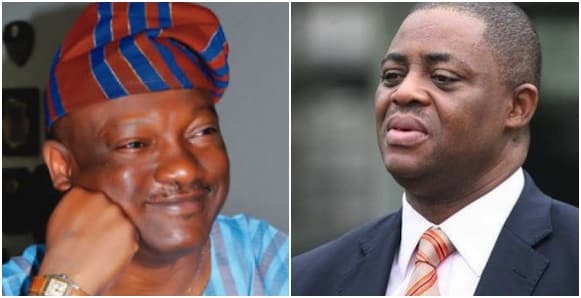 The People Democratic Party Governorship Candidate of Lagos state, Jimi Agbaje has dumped the People Democratic Party over an unresolved disagreement between him and the leadership of the party in the state.
Agbaje revealed that it is necessary for him to leave the party after a series of allegations that arose after the party lost the Governorship election in Lagos State.
"I have tried to remain focused and ignored all the distractions coming from the leadership of the party. I am making the decision after due consultation with my supporters and loved ones for the sake of peace".
The two-time runner of Lagos gubernatorial seat, Mr Agbaje, however, did not give details whether he will join another party.
The former Chairman of the people Democratic Party in Lagos State, Chief Tunji Shelle, has accused Jimi Agbaje of being responsible for party poor performance in the just concluded Governorship election in Lagos State.
Reacting to the news,PDP chieftain and former aviation minister, Femi Fani-Kayode wrote,
"First it was Musiliu Obanikoro, then Iyiola Omisore, then Gbenga Daniel and now Jimi Agbaje. All my closest friends and brothers are abandoning ship and leaving @OfficialPDPNig! Ouch! 😞😪😓😭😢 "